Library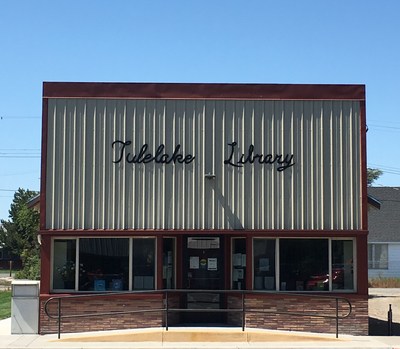 WELCOME TO THE TULELAKE LIBRARY…… The library, in its early years, operated in different locations, including several in Oregon. Later it became known as the Winema Branch until it closed in 1941. In 1944, the Tulelake City Council began providing space for the library at City Hall. It then relocated to the Booth Building in 1950, and in 1960 to the building where it is currently located. The building, which was purchased by the City of Tulelake for $5,000.00, had previously housed a drug store and soda fountain.
The Library serves many residents of Siskiyou and Modoc Counties.
Over the last few years, the library has been renovated and upgraded. We are thankful to the City of Tulelake for its support of our library and to the Siskiyou County Library system for providing us access to all of their catalog, in addition to what they have given us for our shelves.
Come on in and "Check us Out!" Services offered:
Public Computers
Free WiFi
Online Tutoring
GED
Summer Reading Programs
Digital Media
Copies
Thrift Store
Access to the Siskiyou County Library System
and more!